Custom Soap Logo Imprint Press Machine
Laser-CutZ manufactures custom stamps for clients that are wish to add logo and branding to their hand made natural soaps. Hand stamp is nice and affordable solution but it requires more labor and more attention in producing custom soap bars.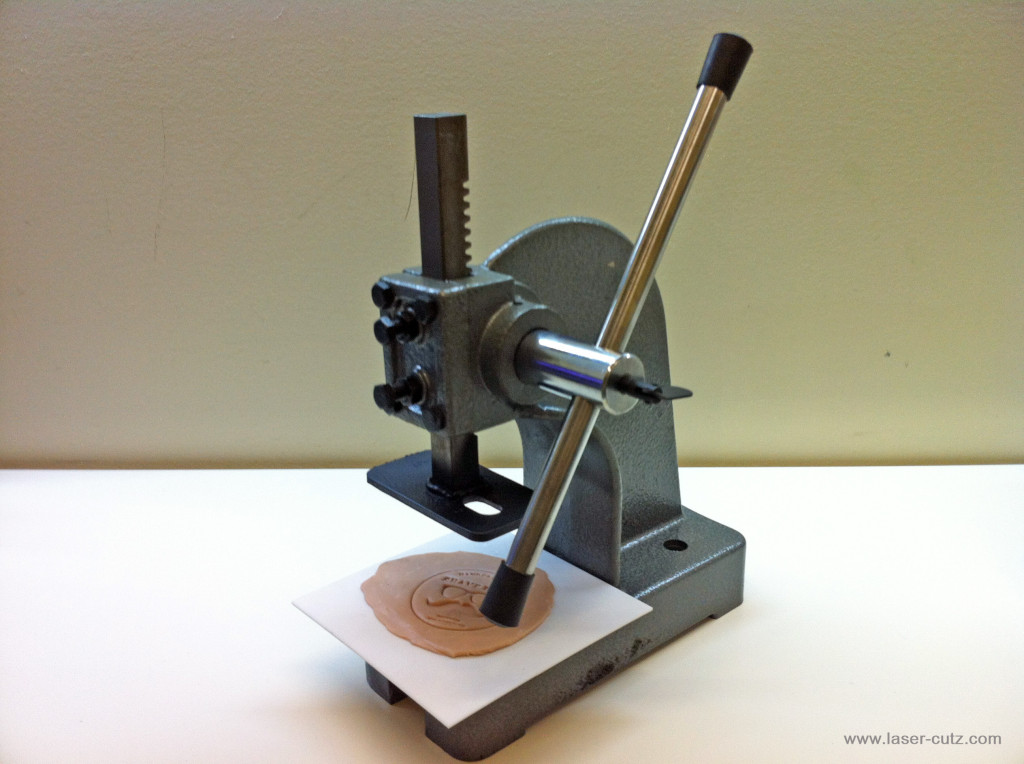 To offer more business oriented clients and opportunity for a production environment,  Laser-CutZ developed hand operated soap logo press machine.  This device allows client soap manufacturer to mount stamp on the press plate and just swap soaps on the plate. Such production process ensures same quality on all stamps, and reduces production time and placement and alignment becomes much easier comparing to hand job.
Press is ideal for businesses that produce hew hundred soaps per day and need to deliver them with same quality everywhere. With Laser-Cutz Soap press machine you can control exactly how much you want to press the stamp in to the body of the soap.
All Soap Press Machines are custom made per order. If needed we can mount your stamp to the machine so when you get it you are ready to start stamping.
Machine does not include actual stamp with your artwork, you need to order stamp separately. Also machine is VERY heavy so there will be some extra cost in shipping.
Price:  $500, shipping $35
You can click BuyNow button or purchase item on Etsy or Ebay