Laser Tutorial Section
Preparing your artwork is very impotent for quality output and for cost reasons. Unlike regular printers and manufacturing technologies laser has certain requirements when it comes to submiting your files. To begin with Laser-CutZ only accepts artwork as DXF or Adobe Illustrator files for cutting and engraving. If you need artwork engraving in certain cases regular JPEG or PNG images should be fine too.
Aside from file names, file types we highly recommend to prepare element placements and unify cut lines!  Properly prepared files will save us time on setting up your file and as result you will get cheaper production prices.  There are two parts that affect price: file setup and machine time.
File Setup
Our bed size: 900 x 600mm (35″ x 23.5″)
All files submitted need to be smaller then bed size. If you can't fit all parts in one file you need to submit multiple files. Likewise if you have multiple parts you need to put as many as you can to single file that would fit bed size.  Note certain materials we have in stock is smaller then bed size.  In many cases all acrylic products we order are 24 x 24″  which means you may need to submit your parts withing 24×24″ size limit.
Preparing your files for laser cutting and engraving that will fit bed size and material size will reduce artwork preparation time on our end and as result you will be offered higher discounts.
Artwork Setup & AutoCAD Object Placement
Laser is a linear cutter, less lines are made the faster the cut time and less material is used. So object should be places as close as possible, but there is a trick. If you have 2 object with 2 walls then laser will cut twice and instead saving time we use same time and will damage existing material. So artwork has to be properly prepared in order to achieve maximum efficiency.   Please see tutorial below on how to create proper object placement for laser machine.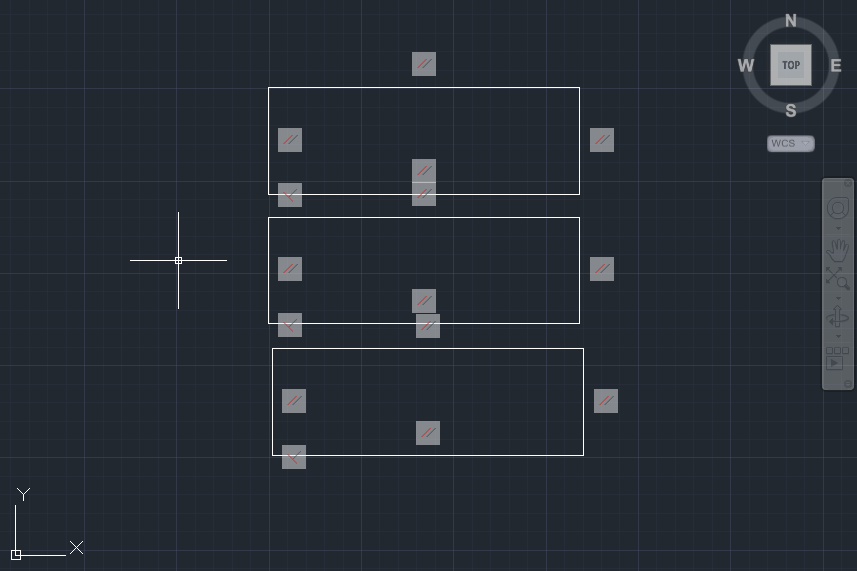 Screenshot above shows general rectangles that need to be cut. Such design will cut properly however this is not most efficient way to do laser cutting. We will waste extra material and use more machine time.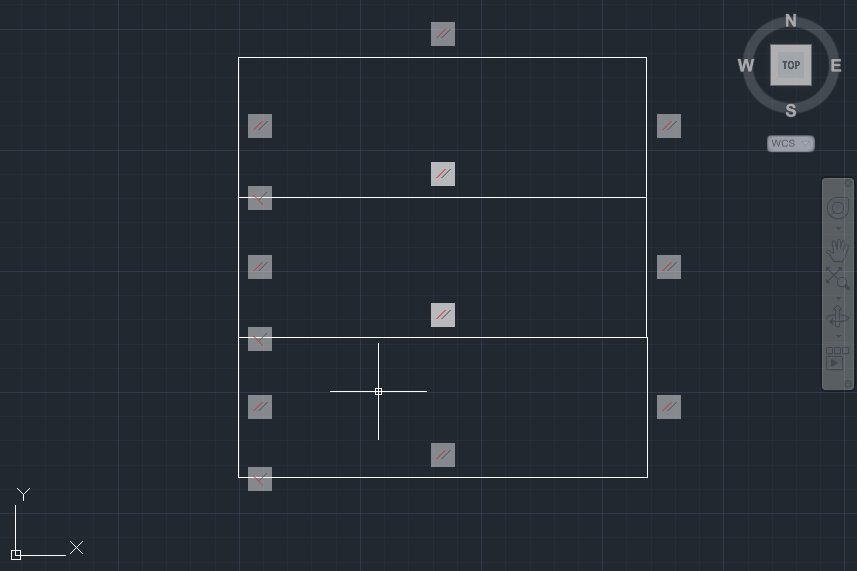 Screen above shows nicely arranged rectangles that can be cut, they been arranged like that by using AutoCad MOVE command and been placed with adjacent walls.  Everything looks good but if you look closely the are still rectangles just very close together (sound repetitive) So what would happen, laser beam will go around perimeter of each rectangle as result we spend more machine time and what even worth adjacent wall will melt or burn and final result will not be good. So this situation is unacceptable comparing to 1st screen example.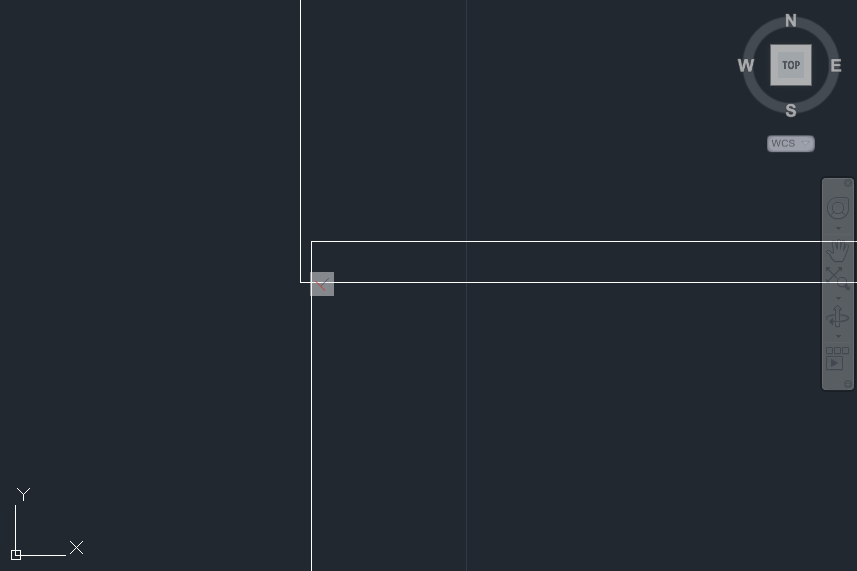 To make proper file for best laser cutting rectangles need to be EXPLODE so that you can remove extra pass line, then enable Edge Snapping and MOVE rectangle for snapping.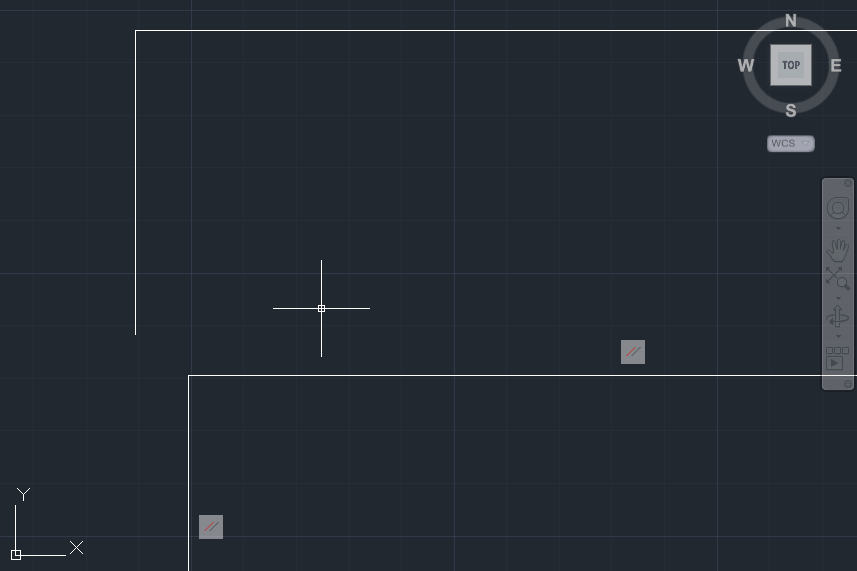 Moving cut lines to the assembly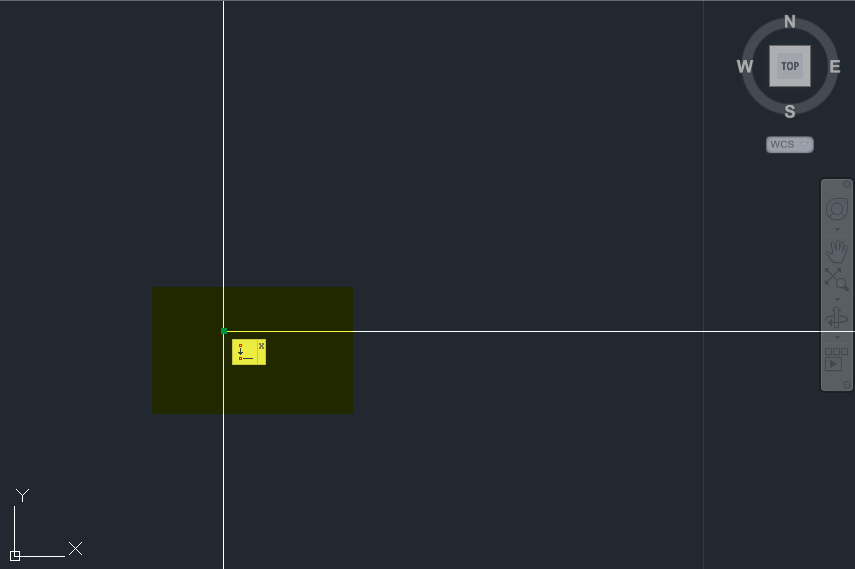 Final lines should be joined together as coincident and there would be only one line between each rectangle. Final assembly will have one large square and 2 lines in it. This will allow perfect cutting efficiency and no material waste. Files optimized like this are perfect for laser cutting.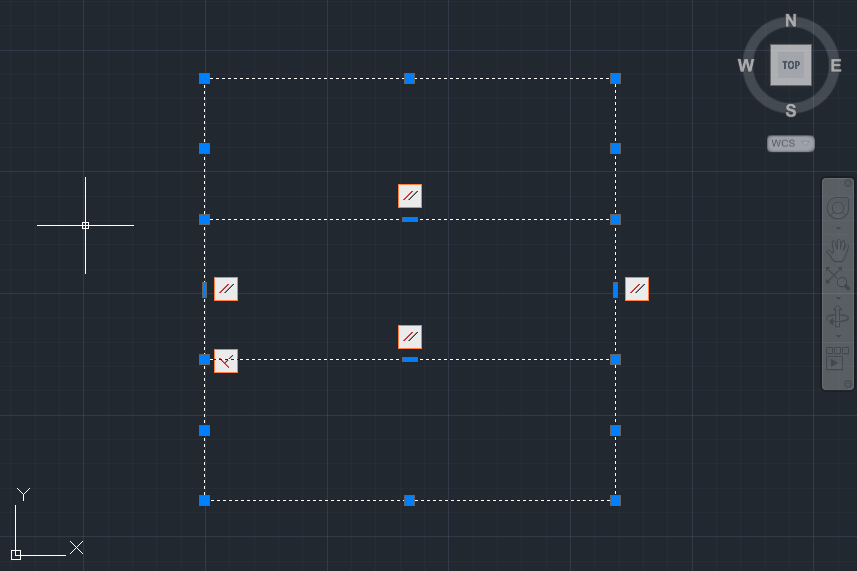 Fine-tuning Small Multi Cut Parts
If your parts have cuts within them then we need to cut smaller parts 1st before main parts falls down the blade worktable.  If you work with AutoCAD you can use color layers to tell us what parts are withing the main part. For example screen below shows main part in White layer and inside circles (holes) are in Blue layer. Machine will be configured to cut holes before anything else and as result all parts will be properly processed. In similar manner you can indicate what parts if the file need to be cut and what needs to be engraved, meaning you use one layer for cutting and another for engraving. When submitting your artwork make sure you let us know what layer you planned to use where. In most cases we assume that Blkack and Blue are cut layers, Green – Engraving.