Durable Metal Soap & Candle Stamps
Metal is one of the most durable materials and is widely used in industrial application. All plastic parts you find in consumer electronic are made with mold injection where mold are made from steel.
Laser-CutZ of NYC offers premium fabrication service for soap and candle stamps. Our metal stamp is much more durable then acrylic stamps which permits using them in heavy production environment. Additional durability allows fabrication of thinner lines that will normally brake on acrylic stamp but with metal they will not brake.  Metal stamp can be mounted on heat bed and used for hot stamping where stamp melts body of the soap or candle (special orders only)
Here is how metal stamp are made by Laser-CutZ in our NYC office. First we master model needs to be fabricated. We use either CNC and Wax brick or Laser Cutter and Acrylic sheet to fabricate mater model.  CNC process is more complex but it allows creation of full 3d relief and sculpture. Laser models are 2D and flat (but cheaper to fabricate) . Photo below shows completed master model laser cut in 1/4″ acrylic sheet.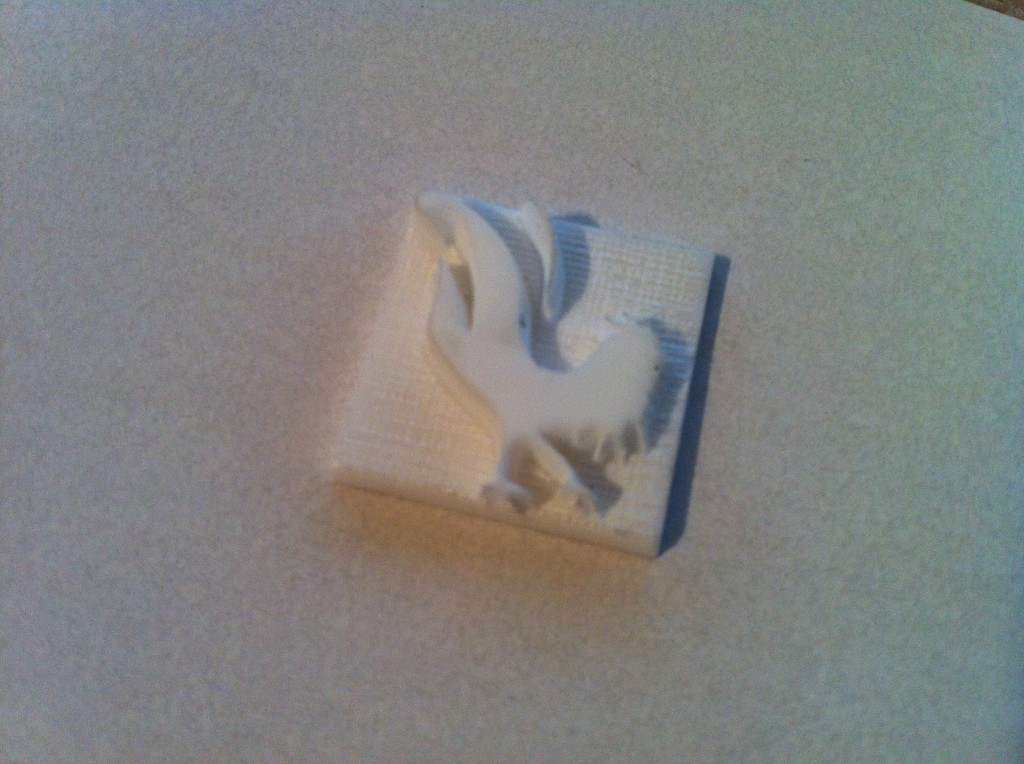 Next master model is molded in silicon form (what we call silicon). Mold repeats all details of the master model. Basically we are making mold for identical copy of the part. This process is the same as jewelry casting.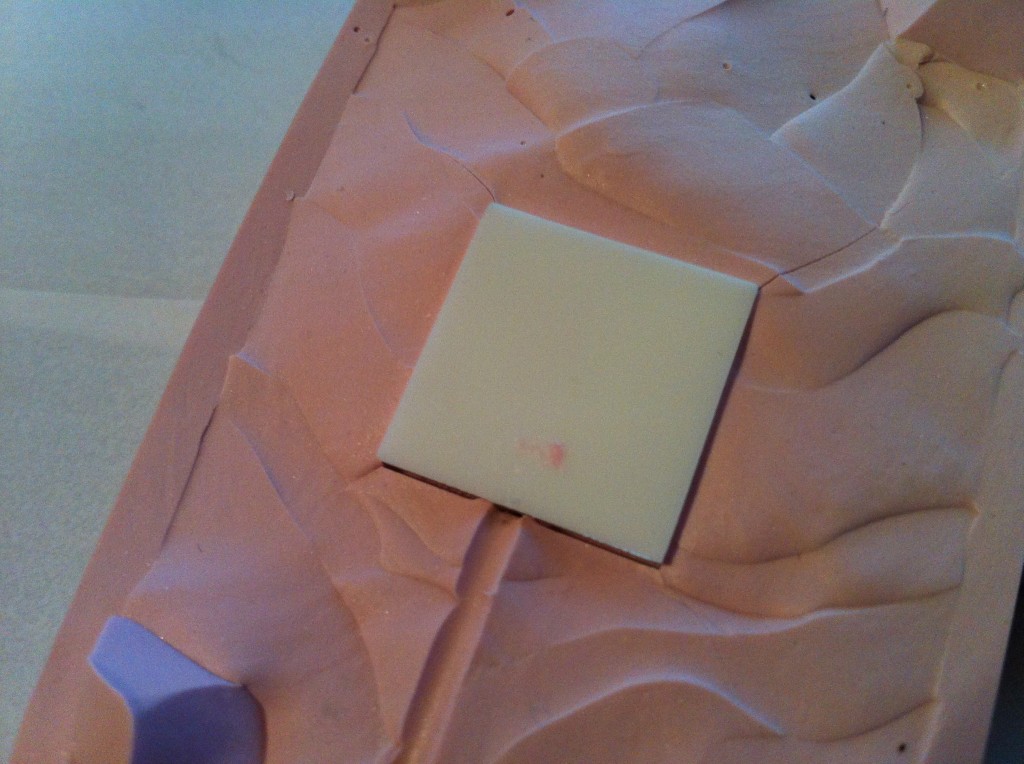 Once master model is removed from the mold we will have a cavity that looks exactly how  the soap stamp imprint will look if your press the stamp all the way in ( for production please do not press it too much down so back plate does not touch the surface of the soap)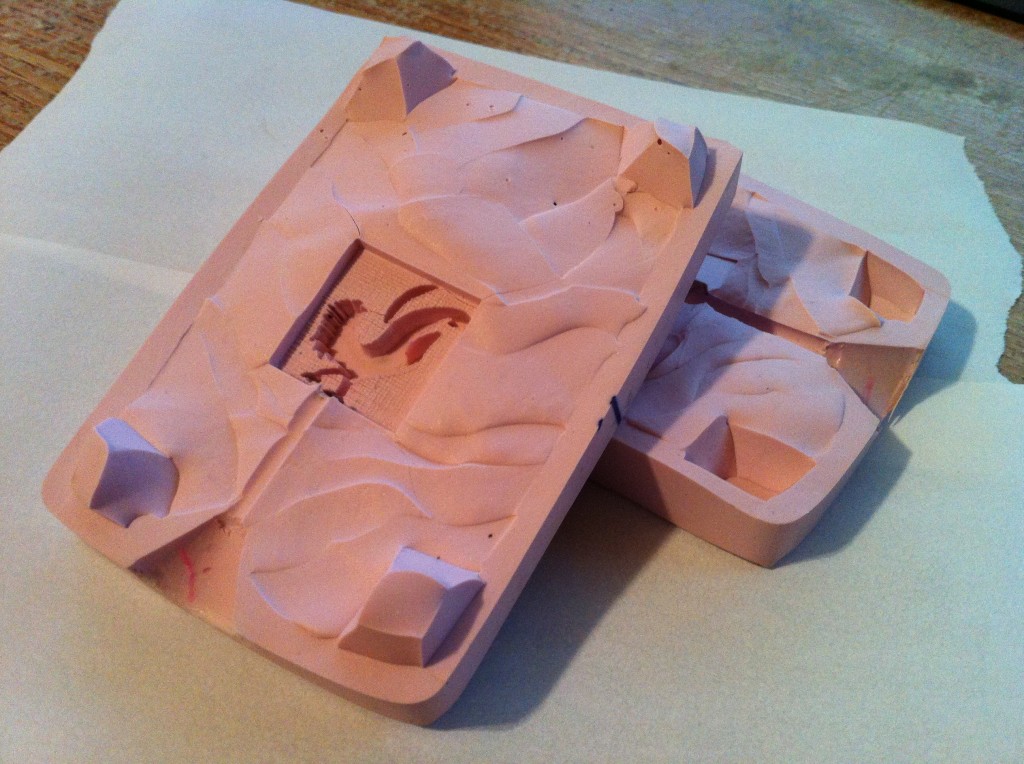 Now as mold is ready it assembled back together and soap wax is injected to the cavity. We get another model made of soft wax. This wax will be cast to metal in centrifuge machine.  As result we are getting metal version of master model as seen below.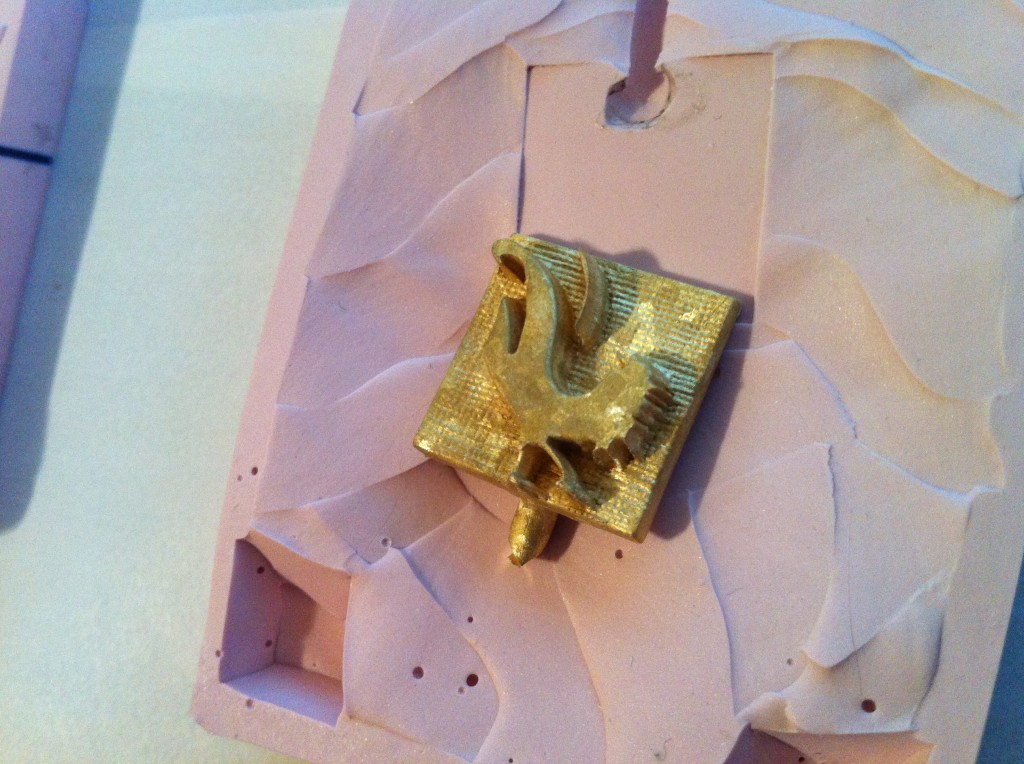 Some post processing such as sending and polishing may be needed to prepare metal cast soap stamp plate for usage and mounting to the handle. In our case we use laser cut acrylic cube as base to mount clear acrylic handle, and then we use adhesive tape to hold metal stamp to the acrylic assembly. Metal soap and wax stamp is not ready to be used.  Various modifications are possible depending on project requirements.