Sneeze Guards COVID protection
LaserCutZ offers wide variety of COVID PPE sneeze guards, shields and barriers. Acrylic sneeze guards provide physical barrier between people and reduces chances of virus transmission. CDC recommends installations of sneeze guards in all areas where possible especially where close contact between people is needed. Different barriers have different installations and uses. Properly integrated partitions will keep original interior design appearance and provide sufficient safety. All protective shields by LaserCutZ are made in USA, our factory is located in Brooklyn, New York and all products are shipped from here.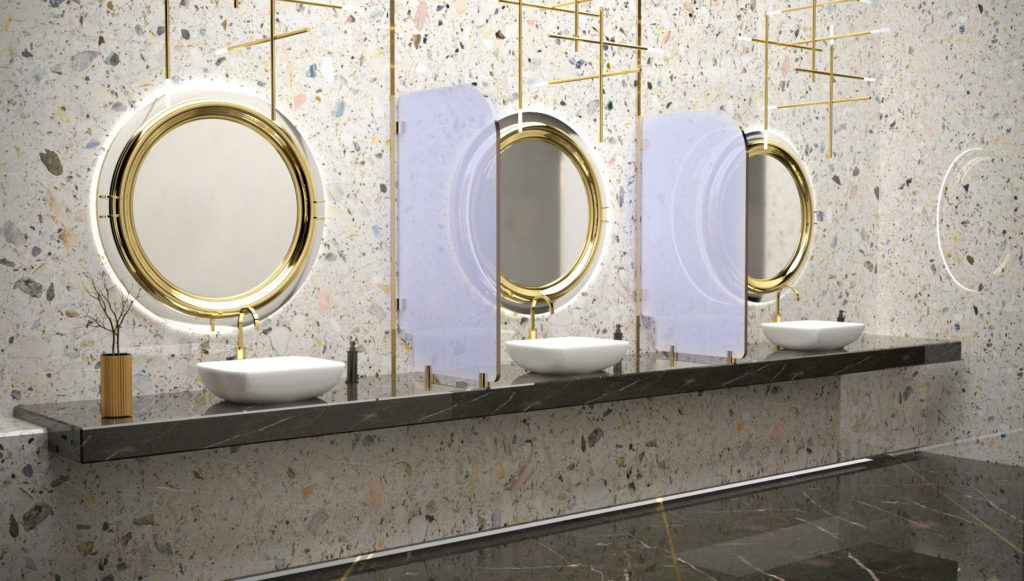 Bathroom Sneeze Guards
Commercial bathrooms partitions will ensure that employees are safe when they are in close proximity to each other. Laser cut acrylic glass will provide seamless integration and safety. Shared sink countertop will be separated in section by acrylic glass barriers.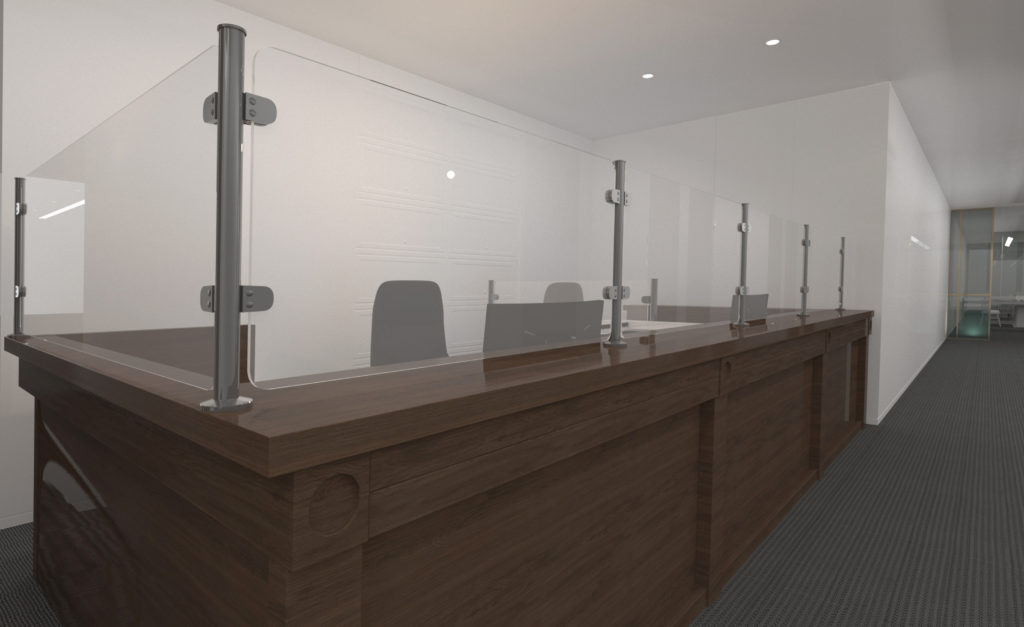 Office Counter Top and Reception Sneeze Guards
Reception area is designed to have all traffic and it is main point of contact with all visitors. This requires maximum protection for employees and guest. Acrylic barriers installed on reception countertop desk will provide maximum protection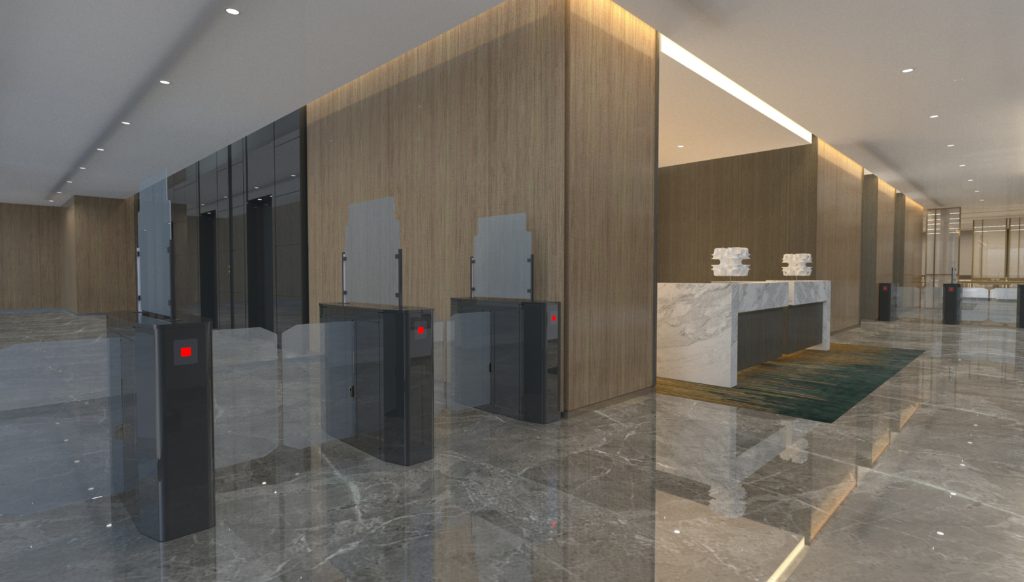 Building Turnstile Glass Barriers
Passing through turnstile will expose gust to each other, to prevent virus spread LaserCutZ offers turnstile sneeze guards to building management companies. Our protective acrylic panels can be mounted on most commercial turnstiles to increase protection form hazardous droplets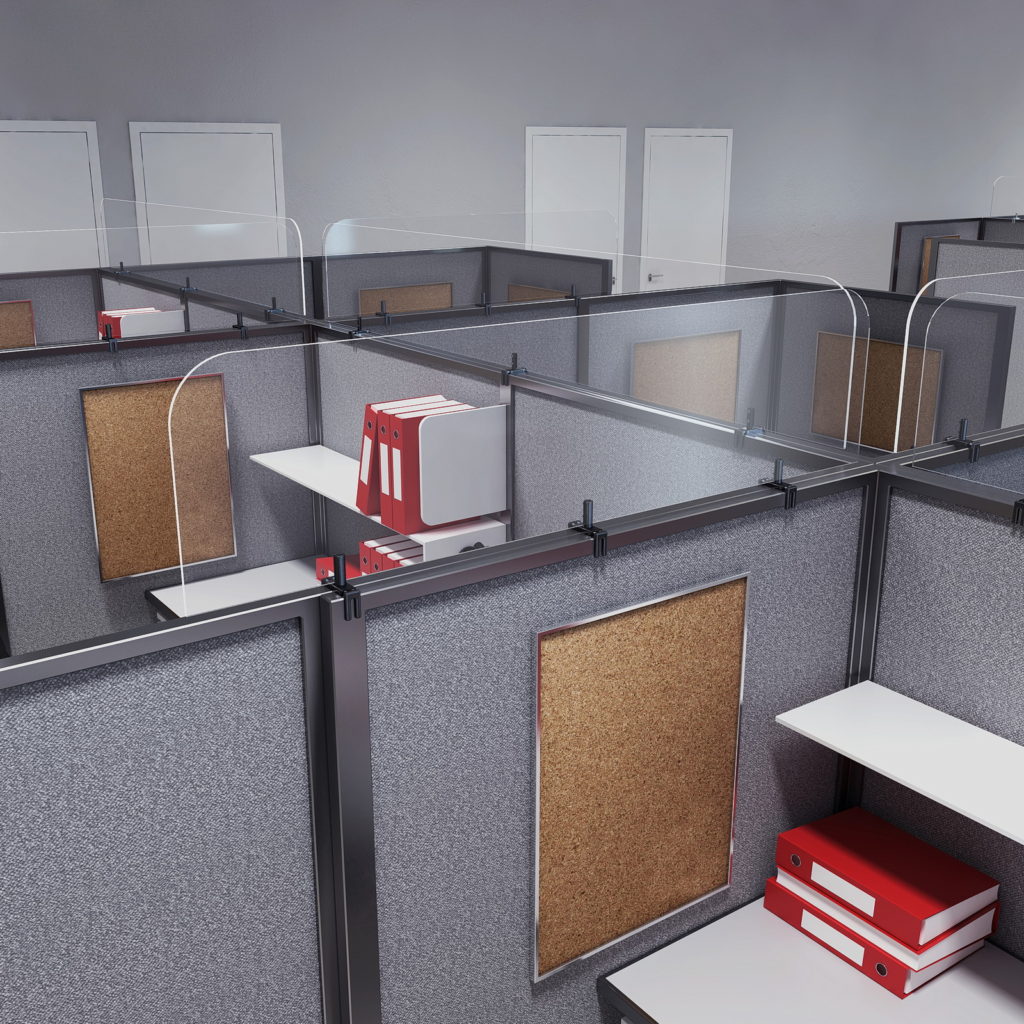 Office Cubicles Sneeze Guards Barriers
Cubicles with low walls can present potential danger in spread of COVID. LaserCutZ cubicle window raisers will provide additional safety by elevating walls to a higher grounds with clear acrylic glass without blocking light